Multiple programs

to support a wide range of trucking operations
Finally, a commercial auto insurance company created to make your job easier.
Cover Whale's proprietary software makes it faster and easier for agents and brokers to provide best-in-class commercial auto solutions for their clients. From faster first sale cycle times, access to online endorsements and documents, to dedicated support — we're here for you at lightning speed. And, we're working with policy owners to reduce adverse events through our proprietary safety coaching program.
How you benefit with Cover Whale
Our data-driven self-service platform puts agents first
Simple user interface
Rules-based underwriting selects the best market for risk
Easy access to policy documents
Instant quotes
Fast & easy application
Ability to auto-bind
Online endorsements, invoices, auto-binds & PFA's
Access to Cover Whale safety program
Fleet managers receive driver data for coachable moments
Sound too good to be true? Hear what our agents have to say about working with Cover Whale.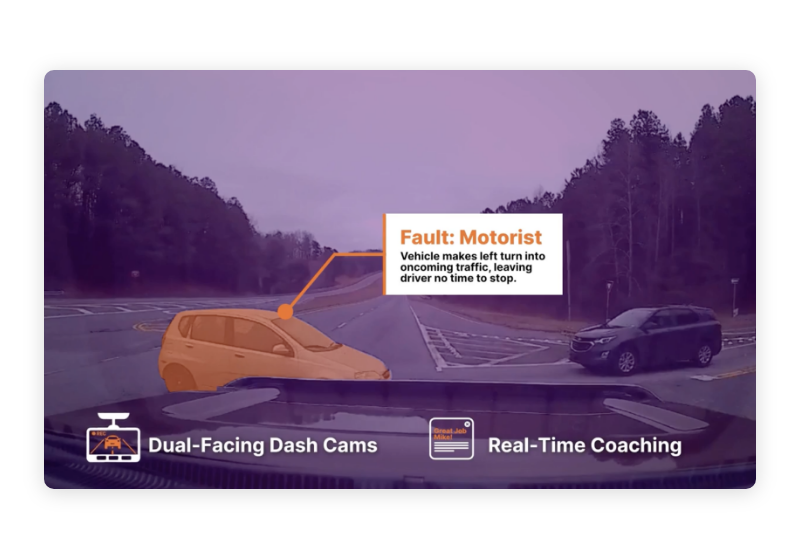 Our Driver Safety Program
Our best-in-class technology protects truckers and makes roads safer for everyone. Learn more and get answers to some of our most frequently asked questions.
See our appetite and product guides.
Instant cargo insurance for your convenience.
Through Redkik, a top cargo insurance provider, we offer instant quotes on shippers' interest policies. Redkik offers fast, flexible coverage and a streamlined claims process.